[Ver. 1.4.7] Notice of Game Update

Thank you for playing "Lucky Farmer".
We have updated the game version to "Ver. 1.4.7".
▼Contents of the update
・Small Recovery is added to Farmland NFT's endurance value recovery
A "small recovery" has been added as a feature that restores 20% of the endurance value of Farmland NFTs.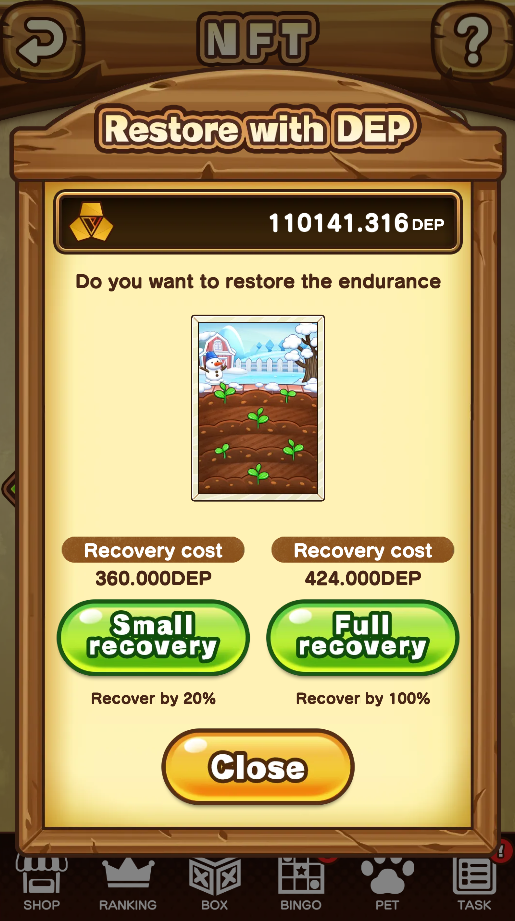 *Small recovery and full recovery can be selected from the "Recover endurance value" menu under the "Farmland" tab in the "NFT" menu.
*Small recovery can only be used when the endurance value of the Farmland NFT is below 80%.
Thank you for your continued support of Lucky Farmer.